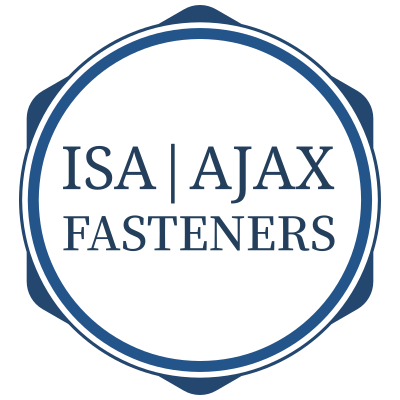 Get "connected" (530) 647 - 8225
About ISA-Ajax Fasteners
The "RIGHT CONNECTION" For Your Fastening Needs
Ajax Engineered Fasteners began in Braeside, Victoria Australia. For over 100 years, Ajax manufactured high strength fasteners to be used on all types of contruction, mining, and earthmoving equipment. After almost 50 years of representing Ajax in North America, we are celebrating a new
beginning as ISA-Ajax. We will continue providing consistently high quality product at competitive prices, with standards that will never be compromised for short term results.
We can supply product to you in a number of cost effective ways and in methods that best fit your delivery requirements. We can ship product to you:
• By the mixed pallet load from either our Chicago or Dallas warehouses
• We can ship cross dock shipment to you from the factory, through either our Chicago or Dallas locations
• We can ship product in Full Container Load quantities, directly from the factory to your facility for the lowest cost solution and
• We can place inventory in stock at either location and supply you on a JIT basis.